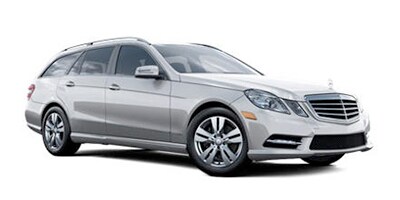 The
2013 Mercedes-Benz 4MATIC® Wagon
represents a fusion of family-friendly functionality, superb driving dynamics, and a luxurious set of features. This is a family vehicle for the modern age, and we're confident that drivers throughout the Naperville area will be smitten with its exceptional handling, impressive power, and its generous comfort and convenience features. You can find it now at Mercedes-Benz of Hoffman Estates. There are other wagons out there, and one of them is the 2013 Subaru Outback - so how does the E350 4MATIC® Wagon compare to the Outback 3.6R Limited?  
The E350 4MATIC® Wagon Offers Superior Performance and More
The 2013 Subaru Outback is a good vehicle, certainly, but it's ultimately overshadowed by the 2013 Mercedes-Benz E350 4MATIC® Wagon in almost every way. Here are a few of the areas in which the Mercedes-Benz comes out on top:
The E350 4MATIC® Wagon comes equipped with a 3.5L V6 engine that will put 302 hp and 273 lb-ft of torque at your disposal. The Outback is a step behind, with the 3.6L V6 engine that produces 256 hp and 247 lb-ft of torque.
Despite producing more power, the practical wagon from Mercedes-Benz offers better fuel economy, achieving 19 mpg city/27 mpg highway. Subaru's wagon offers 18 mpg city/25 mpg highway.
The Mercedes-Benz comes with a seven-speed automatic transmission; the Subaru features a five-speed automatic transmission.
Features that are standard on the 2013 E350 4MATIC® Wagon that are either optional or not available on the 2013 Outback include genuine wood trim, a manual sunshade on the sunroof, front dual power headrests, a rearview camera, and front dual power lumbar support, among other things.  
Take a Test Drive at Mercedes-Benz of Hoffman Estates
The 2013 Mercedes-Benz E350 4MATIC® Wagon is a superb family vehicle, providing an impressive on-road experience and the practicality that comes with a wagon. If you'd like to take it out for a test drive, you can do so when you
visit our dealership
- you'll find us at 1000 West Golf Road in Hoffman Estates, IL, just 28 miles north from Naperville, IL by way of I-355 N. We've also got the full lineup of new models from Mercedes-Benz, so we're confident that we can help you get behind the wheel of a vehicle that you'll love.